The biggest car show I will ever be a part of!
In March of 2011 I received a letter out of the blue, inviting me to bring my Coupe to an exhibition of small and unique cars
at the 2011 New York International Auto Show!
The invitation came from Diane Fitzgerald and Burt Richmond of
Teeny Tiny Productions
, who coordinated the event.
The exhibit was sponsored by the
LeMay Museum.
To say I was excited at the prospect of showing my Honda 600 at an event that attracts over a million attendees would be putting it mildly!
Here's the scene before the cocktail party for the press,
before the auto show opened to the public.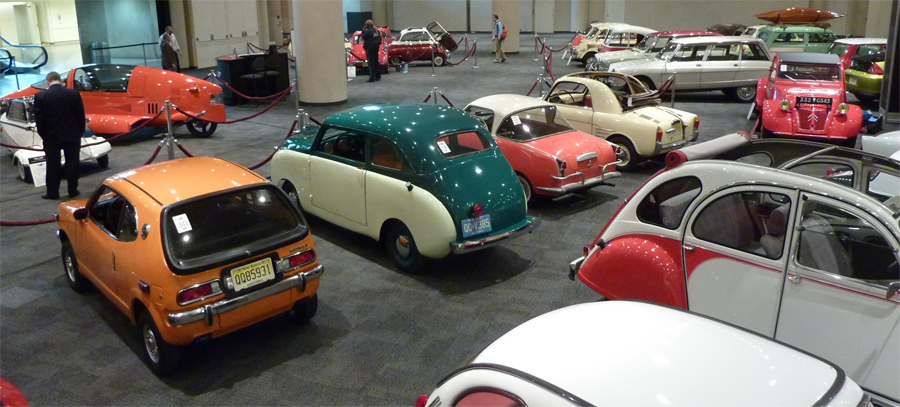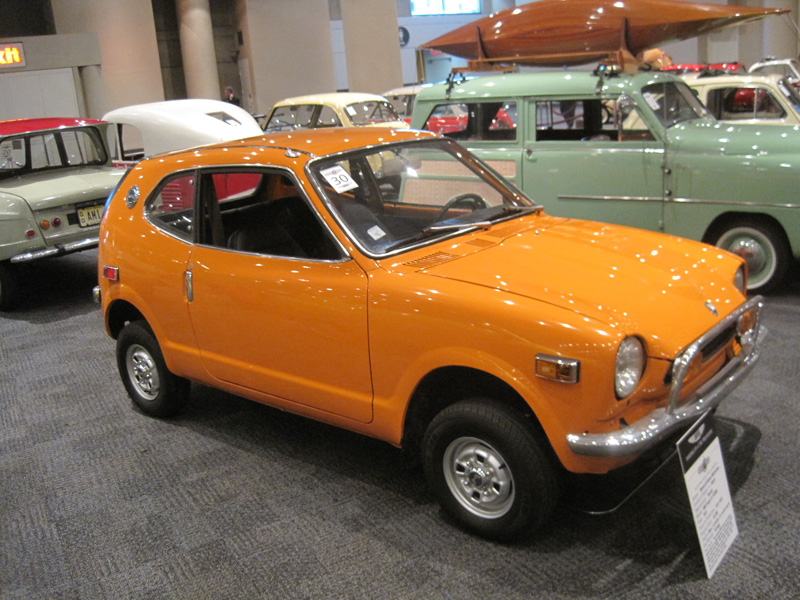 How did that 2000 Honda Insight sneak in?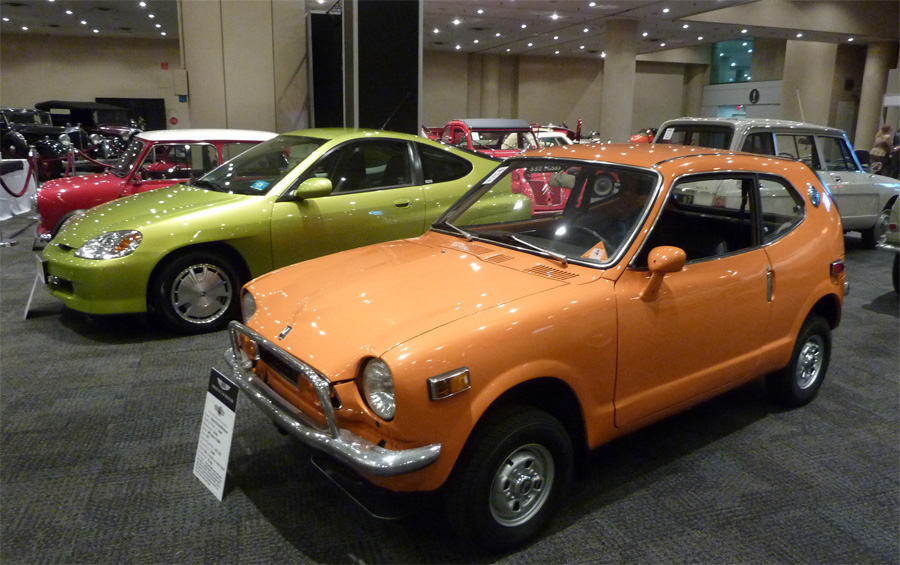 Good crowds throughout the show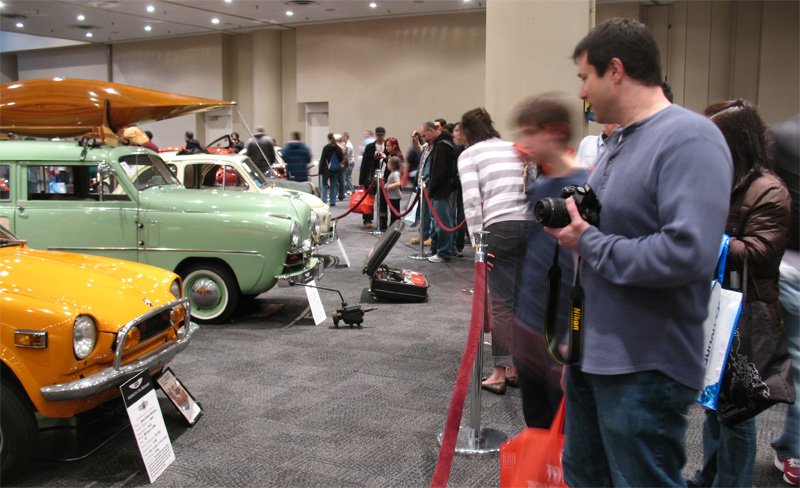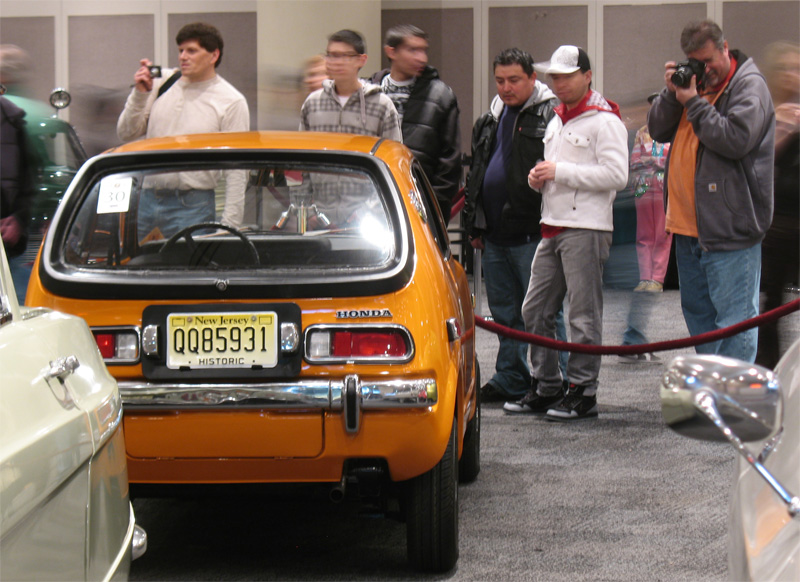 A member of the press gets a shot of the Coupe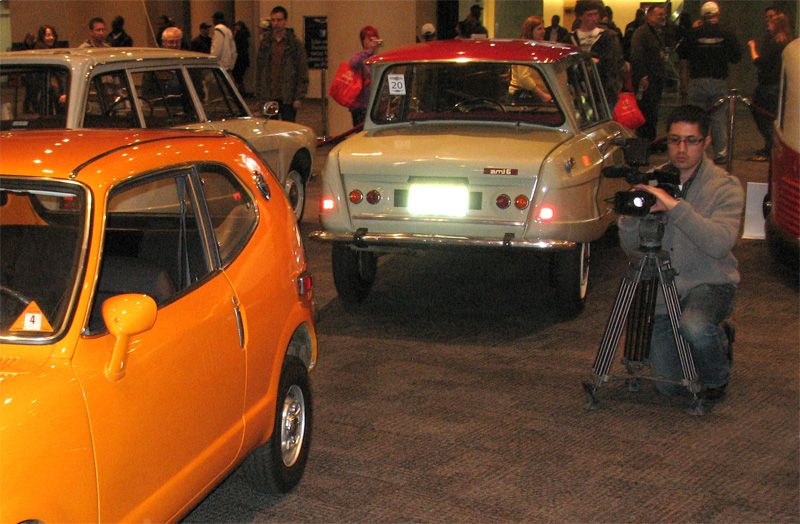 Here is a video walkthrough of the exhibit


Driving through the convention center
after the exhibit closed was fun...




Here are some articles from around the web, written about the exhibit:
Hemmings
The Wall Street Journal
Examiner.com
The New York Times
auto123.com
auto.ca (nice slideshow)

Here is the "Teeny Tiny Productions" flyer of the event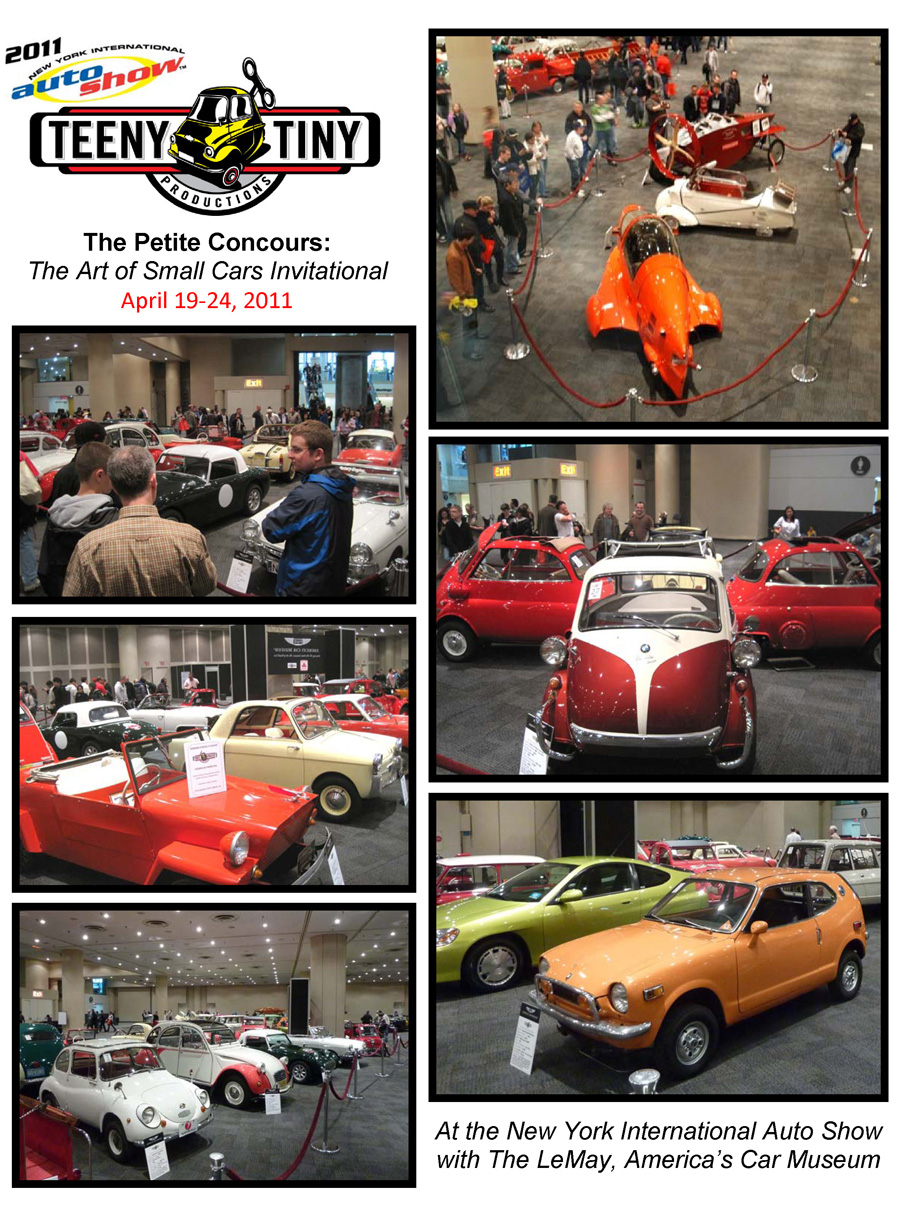 Layout of the exhibit, in Hall 1E at the Javits Center:
How did I find myself invited to such a prestigious event?
How and why I was invited to participate in this show? My car is a nice example, but there are certainly
nicer ones "out there". It seems I "got the call" because I am a member of the
Vintage Microcar Club
, am listed on the club roster,
and live in the New York area! Burt Richmond drew from the list to find the cars he wanted to show!
Also, rather than simply show a collection of pretty cars, his intention was:
"To display, enlighten, educate, entertain and engage the visiting public, car manufacturers, collectors, NYIAS staff,
Union Workers – everyone who comes in contact with the exhibit – with an overview of the history of small cars
manufactured in Europe, Japan and the US…and the impact they have on today's hottest cars."


So then, if you own a microcar I highly recommend joining. In addition In addition to
back to the main page
email me