A "unique" Honda 600 Coupe
was featured in the 1986 Australian film "Malcolm"
(anyone who says that the Coupe is like two motorcycles strapped together isn't so wrong after all!)
Watch or download the "Coupe" scene in the movie!
It can be viewed or downloaded in three sizes:
700 kbps
for nice full screen viewing (need a cable modem or other fast connection) -- 28MB file
256 kbps
for "sorta-OK" full screen viewing (less-fast broadband needed) -- 10MB file
64 kbps
for viewing in a small window (dialup) -- 3MB file
If you have trouble viewing or downloading this file,
tell me.
Back to the
movies and TV listings
Return to main page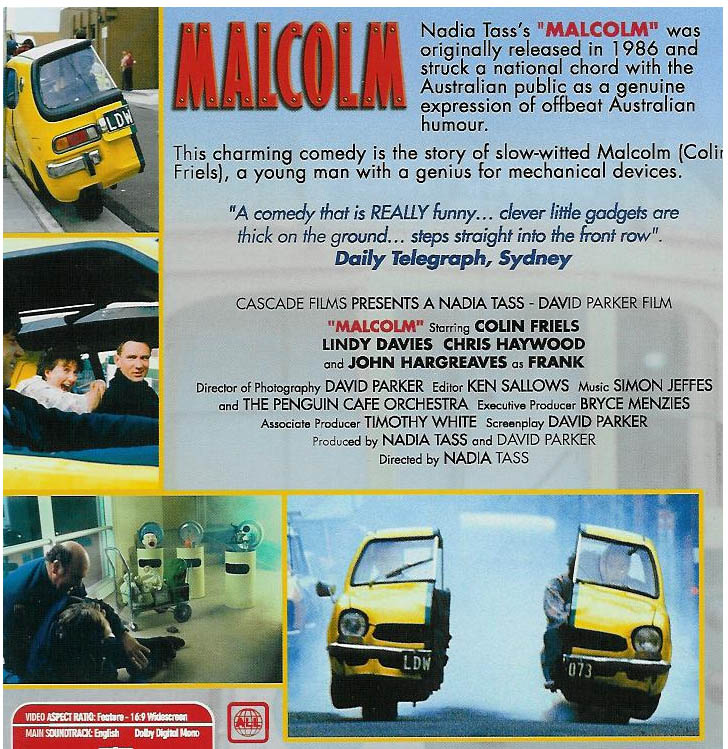 The small print:
NOTICE
This multimedia is placed for educational/comment use only under the "
Fair Use Law
" (17 U.S.C. 107 (1988 & Supp. IV 1993). Section 107)
The work remains under it's original copyrights and may not be sold or used to gather income without
that original owner's written permission. This is not to be considered an official endorsement of this product/service.